Kyle Yeatman
Kyle has over 12 years of experience in the new construction industry and founded The Yeatman Group in 2014 after noticing a tremendous gap in the marketplace for competent representation of buyers and sellers mainly in new construction but also in the resale market. Kyle brings an unparalleled level of passion and commitment to any task or situation continually going the extra mile for his clients and proving time and time again that he will not be out worked. Kyle's attention to detail and drive to consider things from every angle breeds a unique level of confidence in his customers rarely found in the industry. He has worked in numerous roles over the years including Construction Supervisor, Project Manager, Sales, Sales Trainer, Marketing Director, and Sales Manager for several of the largest builders in Richmond. His background includes having recruited, hired, trained, and developed over 25 new home sales agents during this time. Kyle has sold in every product category and price range from entry level townhomes in the $100ks to estate style homes ranging well over $1 million. This range uniquely separates him from many agents who merely specialize in a single area or price point. When on the sales floor, Kyle was consistently in the Top 5 new home sales agents in the city. He brings a unique grasp of the financing and negotiation aspects of Real Estate providing buyers a true expert in their corner. Having sold over 850 homes in the last 10 years, Kyle has experienced just about all there is to encounter in sales and also the construction process making him an ideal choice for representation in almost any buying or selling situation. Kyle has enjoyed a decorated Real Estate career already having been recognized locally and regionally as a Salesperson of the Year five separate times, the Marketing Executive of the Year twice, and the Sales Manager of the Year twice by the Home Building Association of Richmond and other professional organizations. Kyle is from the Northern Neck of Virginia and graduated from Longwood University with two degrees in Business Marketing and Political Science/Pre-Law. He is an avid sports fan, golfer, and car aficionado.
Caitlin Yeatman
Caitlin joined TYG as one of its founding partners. Born and raised in Richmond's West End, Caitlin is a graduate of Mills Godwin High School and Longwood University. She shares more than 8 years of top producer experience in the Richmond market and is one of the team's senior experts in buyer representation and resale listings. Caitlin's mission is gaining unrivaled rapport with her customers and finding the perfect home for each client. Her excitement and enthusiasm bring a refreshing perspective to each transaction. She is extremely talented at quickly identifying the needs of her clients making Caitlin an ideal option for many buyers and sellers.
Lauren Renschler
Lauren hails from the Midlothian area and is a graduate of Monacan High School. She completed her collegiate undergrad at James Madison University and has a Masters of Physiology from VCU. Starting from age 16, Lauren has been extremely connected and actively involved in her community having served as a volunteer EMT during and after college and participatied in a variety of other community service organizations along the way. She was a top pharmaceutical sales rep for 7 years before becoming a small business owner. Her vast experience in various fields makes Lauren a very well rounded and relatable agent. Initially a T YG customer who fell in love with the Real Estate field, she has a perspective unlike any other in the buying and selling process. She brings a tenacious pursuit for helping others and doing what's right to work every day making her one of the team's most successful sales producers.
Ami Williams
As one of the original agents with TYG, Ami serves a dual role as head of the team's new construction Design department and aiding buyers and sellers as a licensed Realtor. She is a liaison to all of our builder partners and brings tremendous value to our team and our customers during the new home build process. Originally from Appomattox, VA, Ami is also a graduate of Longwood University. She brings over 12 years of experience in the Real Estate industry to the team sharing insight from various roles including mortgage lending, new home sales, design selections, and upper management. She most recently helped design and open a large area builder's new design studio. Ami brings an unmatched level of industry knowledge and experience that allows her to provide her clients with a unique perspective from all angles of the buying process. She is also a gifted home stager and resale agent for our clients when needed. Her attention to detail and desire to help each customer create their perfect home fuels Ami's success as customers notice and anxiously await to work with her.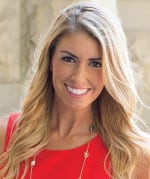 Ashley Bickford
Ashley is the Marketing & Closing Manager for the team. Originally from Minnesota, Ashely is a graduate of Radford University with a major in English and Business Technical Writing. Ashley has over 5 years of experience in the home building industry. She began her career in new home sales for one the country's largest homebuilders but has found her true passion is helping our customers through the complicated closing process. This experience on both the sales floor and the customer fulfillment side helps make Ashley the perfect fit for T YG as the team continues to grow to help more and more customers. Her infectious positive attitude creates a fun and productive environment for both her teammates and our clients.
Ryan Traudt
Ryan is an integral part of the Design Team, as well as a licensed Realtor, with a lifelong passion for interior design and customer satisfaction. Originally from the Midlothian area, a graduate of James River High School and Virginia Tech, Ryan has an extensive background in retail sales and marketing, where she previously helped pioneer several critical online marketing campaigns for one of Richmond's largest builders. With over 10 years of experience, she has displayed a true gift with customer care, and is an asset to her clients as she navigates them through the building, buying, listing, staging, or new construction design process.
Matt Spitler
Matt grew up in Midlothian and is a graduate of Manchester High School. Going on his 3rd year of experience with the team and 4th in the industry, he has displayed a relentless passion for learning about all aspects of the new home sales industry. He has family ties to new construction as his mother worked for builders growing up, and this peaked his interest and appreciation for residential Real Estate. Throughout his career, Matt has worked closely with people starting as a tutor, then lifeguarding, and then serving as a local bartender. He has always provided an elite level of attention to customer service. Matt is always willing and anxious to match his clients to their ideal home whether new or resale.
Kelly Trebour
Kelly, with over 10 years of experience in Real Estate, is a native Richmonder and graduate of Monacan High School.  She attended Commonwealth College after High School and then Reporting Academy of Virginia where she learned the disciplineof real-time court reporting.  Through her 15-years of experience as a court reporter, she perfected the art of listening, meeting deadlines and time-management.  She entered the Real Estate profession in 2007.  Kelly's determination and persistence to succeed in the fastest declining real estate market inAmerica's history, was recognized by Richmond's Largest Real Estate Firm, Long and Foster Realtors.  Through Long and Foster Realtors, she represented the 44th largest national builder as they entered into Richmond's challenging marketplace.  Kelly is extremely determined and her persistence in closing the deal has resulted in her success to bring a nationally recognized builder success in our area where many have failed.  Her many years of negotiating, networking and customer-service have worked to assist this builder, and multiple home buyers and sellers in achieving their dreams.
Ryan Lerow
Ryan brings 4 years of Real Estate experience from his previous endeavors. Originally from Mechanicsville, a graduate of Atlee High, Ryan attended Longwood University with a degree in Economics. He began his career as a mortgage lender and offers a deep understanding of financing and guidelines that can help put his clients in ideal buying conditions. He then migrated to new construction with one of the areas largest builders. Joining us already as a top producer, Ryan has sold in many different areas within RVA giving him a very well rounded basis of knowledge to help give his buyers and sellers the full advantage of experienced representation.
Becca Scott
Becca is the Marketing Manager for the team, as well as for the builders we represent. Originally from the Chesterfield area, Becca graduated from Texas Tech University with a Bachelor's degree in Advertising. Becca has 3.5 years of experience in the Real Estate industry and 4 years of extensive experience in building brands to achieve maximum results. With her background in Marketing and Advertising she plans to help broaden the reach and exposure of our brand and our listings, as well as the brands of our custom builders. She has an extreme passion for brand management, social media/digital advertising, graphic design, public relations, website development, and all things creative. Becca enjoys joining community initiatives and breaking the status quo. Her creativity and determination will help expand the reach and exposure of the TYG brand and its services.
Serena Loo
Serena brings over 12 years of experience in the real estate industry and has sold hundreds of homes at a wide range of price points. She has experience selling homes in many areas of Richmond, as well as northern Virginia and Maryland. She is originally from Alabama and graduated from Virginia Tech with a degree in Business Marketing. From first time buyers, move-up buyers, downsizers to investors, Serena believes that listening and communication is the key to exceeding the expectations of her customers. She enjoys helping customers evaluate all the options and looking at the big picture of a purchase decision. Serena originally was Kyle's mentor in the Real Estate and New Construction industry, and her real estate experience and knowledge about the marketplace make her an essential part to this team.
Jaime Eidson
Jaime joined TYG in 2016, and has found her passion in helping buyers and sellers confidently navigate their home purchase or sale. She is a Chester native and a graduate of Radford University where she majored in Communications and Public Relations.  Jaime has over 10 years of experience in the hospitality industry, and because of this her ties within the Richmond community are strong. Throughout her professional career, she has always shown talent for customer service and relations. She has striven to be a knowledgeable source of information for her customers, as well as providing an exemplary level of customer service. Listening to her customer's needs, demonstrating a precise attention to detail and going above and beyond expectations is her goal with each transaction.
Theresa Rayburn
Theresa joined The Yeatman Group in April 2017, after serving over 30 years as the Office Manager of Long & Foster, Inc. – Tuckahoe office. In that position, several of her key responsibilities included ensuring regulatory compliance of all transactions for over 90 agents as well as ensuring a smooth process management of all real estate transactions whether her agents represented the buyer or seller. She will be TYG's new Office Manager, ensuring our transactions are smooth and in compliance as well as keeping our day to day systems stay on track.
Theresa began her Real Estate career in 1986 with a Long & Foster, Inc. and has been a licensed Real Estate agent since 2001. She enjoys being out in the nature with her husband, whether taking their two dogs to the river, spending time on their sailboat, visiting local restaurants or out hunting for fossils along the Chesapeake Bay and its VA/MD tributaries.
Nikki Axman
Nikki brings 8 years of experience in the Real Estate and New Construction industry, where she worked for both production and local custom builder. Nikki joined the industry straight out of college in Delaware, and moved to Virginia in 2011. Her determination and persistence was recognized when she was awarded Rookie of the Year in 2012, and MVP in 2014. Nikki has had vast experience in the West End and Chesterfield, working with first-time homebuyers, move-up buyers buying their dream home, all the way up to empty nesters finding their forever home. Some fun facts about Nikki is she is married with 2 adorable children under the age of 2 and she is a leap year baby! Her experience and knowledge in the New Construction industry make her a valuable addition to The Yeatman Group.
Stephanie Harding
Stephanie brings over 8 years in the Real Estate industry, with experience in commercial real estate, leasing/property management, and sales with a production builder. A Richmond native, Stephanie grew up in Powhatan and Midlothian where she graduated from Saint Gertrude High School and went on to attend VCU where she received a degree in Business Marketing. Throughout her career, she has received several awards for her outstanding performance, winning Presidents Club Status and multiple customer service awards. Stephanie has sold everything from townhomes to single family homes, helping buyers and sellers from all points in life with their real estate needs. Some fun facts about Stephanie is she has a beautiful daughter, 2 golden retrievers, and a wonderful husband, making her one busy woman! When she has a moment to spare, she enjoys running and just hanging with the family! Stephanie's skills and expertise are essential to our team and we are excited to have her!
Tiffany Ott
Tiffany Ott adds another 4+ years of new construction experience to our team. Tiffany got her start in the biz with a well respected homegrown local Richmond builder. She has worked with first time homebuyers, downsizers, and anyone in between. A local herself, Tiffany graduated from Manchester High School in Chesterfield and moved on to VCU where she received her degree in Psychology. She truly understands the mental and emotional journey that buying a new home can be, so she's properly equipped to help ease this process for potential buyers. In her spare time, Tiffany loves to travel, spend time with her family and friends, go boating on Lake Chesdin, and basically be anywhere where there is sun and water! Her charisma, infectious positive energy, and dedication to her clients combined with her vast experience in New Construction make her an ideal addition to TYG.
Liz Allen
Liz, a native Richmonder, has vast experience in marketing and sales as she developed her own business and recruited and trained a large sales team. A graduate of James Madison University, Liz has been a frequent public speaker, coach, and educator in her field and has helped hundreds of people live to their greatest potential. She finds great joy and satisfaction in helping other people and looks forward to assisting people find their perfect home, or buyer! Liz will assist us in expanding our services deeper into Hanover County and with her rare passion and enthusiasm for life, positive, upbeat attitude, and encouraging demeanor, she is a tremendous asset to our group.
Amy Pryor
Amy, a native Richmonder, brings over 16 years of Real Estate experience, and her clients rank her service at better than 98%. Prior to her flourishing Real Estate career, Amy enjoyed a successful career in Real Estate Mortgages and Finance. Amy is also entrenched into the community, serving for many years as a child advocate for Henrico County through their CASA program, as well as being elected to the Board of Directors for Hilliard House. She knows everything from neighborhoods to swim teams. Amy's vast knowledge of the Real Estate world and strong community ties make her a perfect fit as we continue to expand our portfolio.
Crystal Buda
Crystal, a Richmond native, brings to the team over 5+ year of experience in the home building industry. Graduating from VCU with a Marketing Degree, she started her career at The Martin Agency as the Media Representative working with large accounts like Johnson and Johnson, Amercian Cancer Society, and Wal-Mart. She moved to the Home Building Association of Richmond as Director of Membership and Marketing, and from there she worked for a local custom homebuilder pioneering their online sales program and implementing creative marketing strategies. Crystal will serve as the teams Sales Concierge where her passion for people and real estate will shine through. She enjoys being a valuable resource to all who inquire about real estate, no matter where they are in the buying/selling process.